Ghanaian Bishop Attempts To Fly During Deliverance
Bishop Daniel Obinim, the founder of The International God's Way Church in Ghana has drawn attention online after he made an attempt to fly during a deliverance.
He flew into the hands of the congregation who rushed to hold him from landing on the floor. It appears he was in spirit during the exercise, and might not have known what he was doing.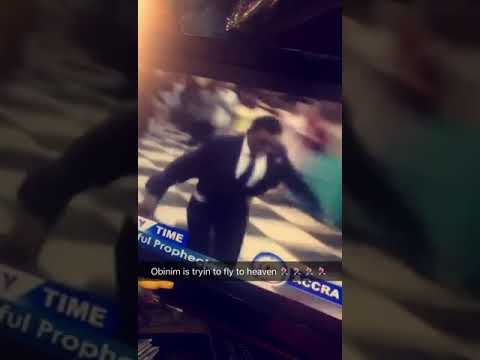 Now, It is your turn to Help Spread This
Leave Feedback and Comments for this
Find Related Videos Here